Dallas Streets named after Confederates, Klan members, secessionists, and pro-slavery advocates.
For each street named after a Confederate, Klan member, secessionist or pro-slavery advocate there will be a page. The pages shown so far (11/29/) are those which have been identified as such already. However, others will be added as research is done and if additional streets are discovered.





Map of Confederate, Klan and Secessionists streets in Dallas.

This map doesn't have secessionist named streets in it. At this time all the streets except for R.L. Thornton Highway are Confederate streets on the map excepting Junius St. since Junius Peak was both a Confederate and a Reconstruction Klan member.

There are additionally streets named for Confederates which weren't reported by the Mayor's Task Force on Confederate Monuments which are in process of confirmation as research progresses. For example the assertion that Throckmorton Street is named after a farm is certainly wrong. Others streets appear to have been simply ignored.

Dallas has a Confederate infection.
Maps updated. Throckmorton Street added.
This is a pdf to print on letter size paper. It has the map on the first page and background information on the individual streets on the backside.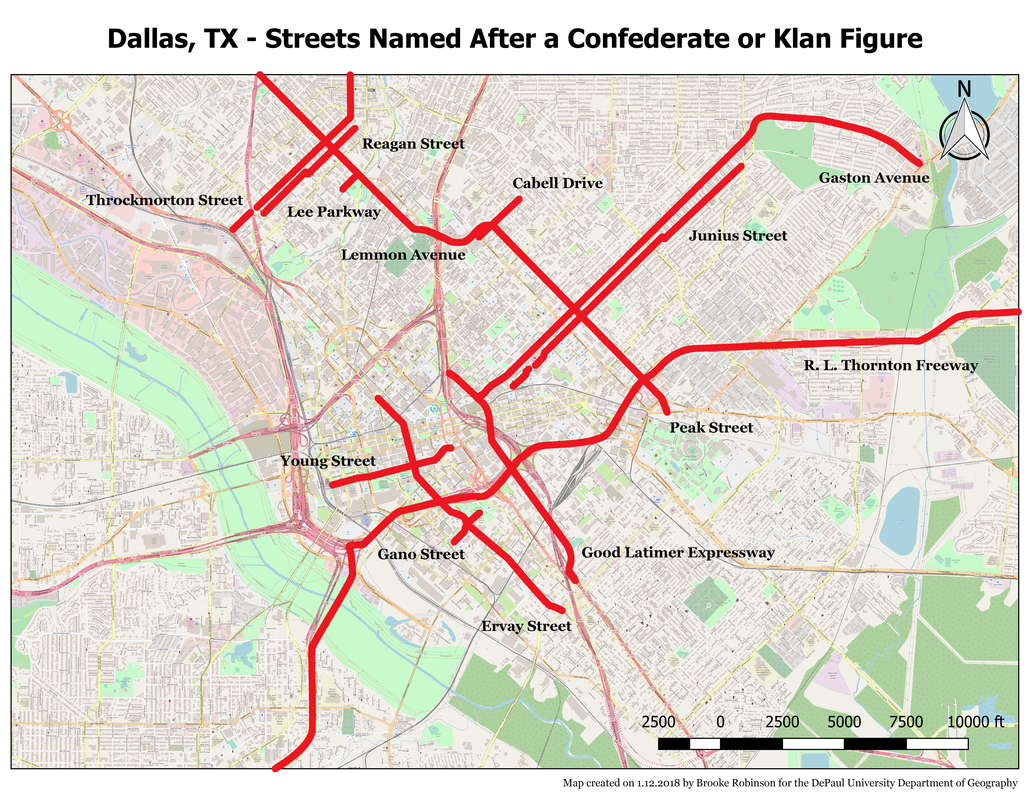 why_renaming_confederate_named_streets_is_important__short.pdf
File Size:
440 kb
File Type:
pdf
Download File
---