Letter to Mayor Mike Rawlings about the Confederate War Memorial in Pioneer Park
This is the letter I sent by certified mail. The arguments to keep the statue there have been two fold.

1. The statue might be damaged in a move. But it was moved once before in the early 1960s. We have much more advanced technology now in 2017. I think we can move the statue. I think the whole issue of trying to fear monger that there is some risk is just a ploy to keep the monument in place without going on record as defending the Confederacy.

2. In 1966 the Sons of Confederate Veterans asked that the Confederate soldiers buried in the Confederate cemetery be dug up and moved to Pioneer Park. The whole fear mongering and pious heavy breathing over disturbing graves is just another ploy to keep the Confederate monument in place.

Copies of this letter and the Dallas Morning News articles were sent to all 14 city council members.

I would say that the organization Preservation Dallas should change its name to Preservation White Dallas.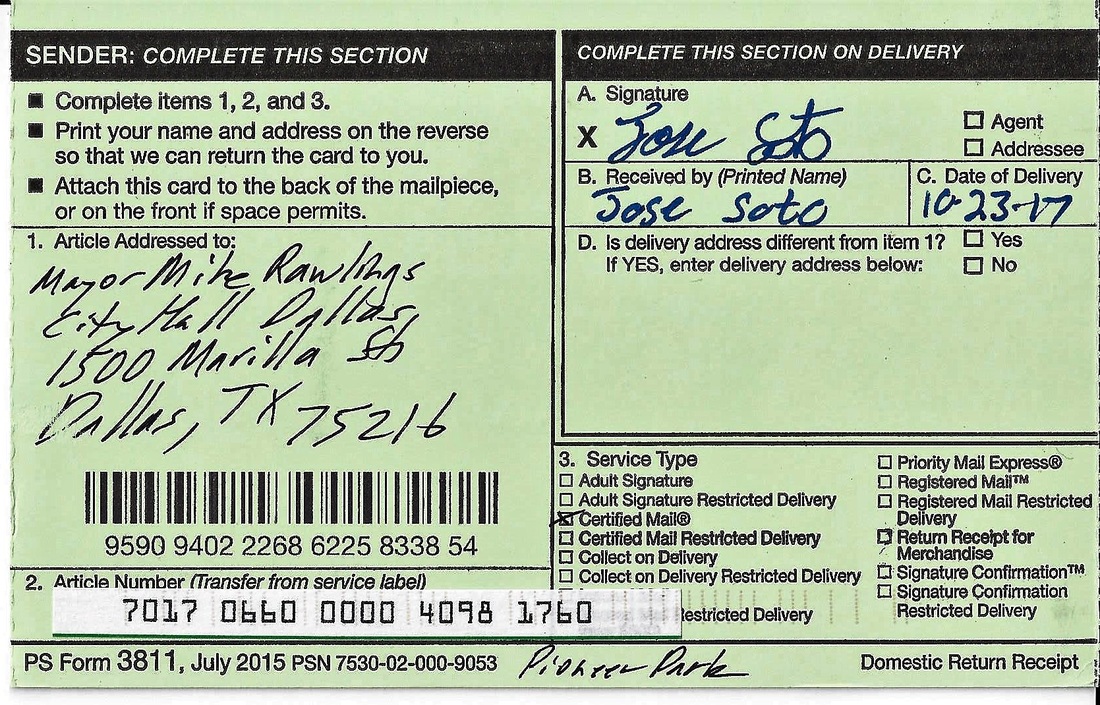 This is a PDF of the letter mailed to Mayor Mike Rawlings
Below is the Confederate War Memorial with statues of Confederate Generals Robert E. Lee, Stonewall Jackson, Albert Sidney Johnston, and Confederate president Jefferson Davis.