Letter to Mayor Mike Rawlings about Fair Park
As I review Fair Park I realize that it is a monument to white supremacy is many ways that aren't so obvious. Fair Park needs to be seen as a triumphalist celebration of a white supremacist state. This letter touched upon the more obvious things I could see at the time when I wrote the letter.

I leave for the reader to consider the theme "Six Flags Over Texas" and its white supremacist idea incorporated into it. The Confederate flag really is only a minor part of it.

I continue to do research into Fair Park. In this page is the letter I sent him and also the supplementary materials. This was one of six certified letters I sent to Mayor Rawlings. I sent a copy of the letter along with supporting materials to all 14 city council members with proof of mailing.

In the following there is the certified mail postcard, the letter, and then supplemental materials that were sent with the letter.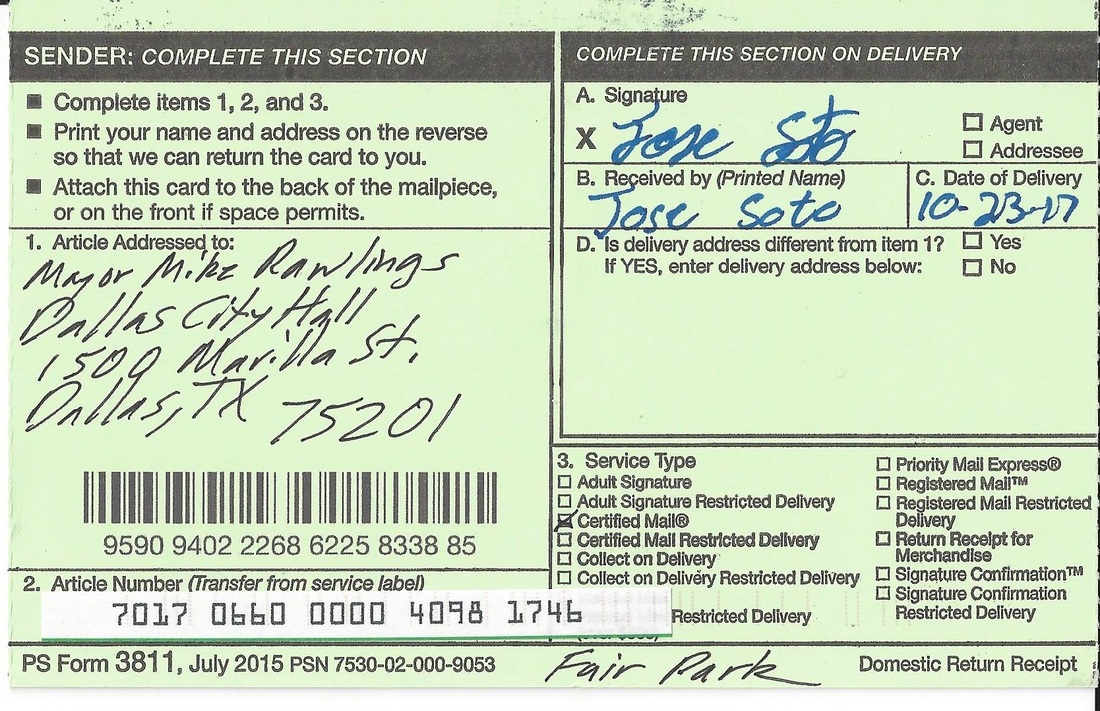 This is the letter sent to Mayor Rawlings. The enclosed material that accompanied the letter follows.
This is a flyer which I distributed at a meeting and I enclosed a copy with the letter to the mayor.
This is another document about Fair Park being a monument to white supremacy which I enclosed in my letter to Mayor Rawlings.
symbols_and_representations_of_the_confederacy_at_fair_park.pdf
File Size:
1415 kb
File Type:
pdf
Download File
---